2022 Lew Klein Alumni in the Media Awards
Student Conversation
This event is open to Temple students only and by invitation only. All registrations will be reviewed and canceled if they do not meet the attendance criteria. All attendees much present their QR code ticket to enter event.
Sunday, October 23, 2022
3 p.m.
Temple Performing Arts Center
1837 N Broad St
Philadelphia, PA 19122
Join Oscar- and Grammy-winning musician Questlove for an intimate conversation at the Temple Performing Arts Center. Students will have the exclusive opportunity to participate in a Q&A with the widely respected reporter prior to the annual Lew Klein Alumni in the Media Awards early-evening dinner.
Excellence in the Media Honoree
Temple University's Klein College of Media and Communication will honor Oscar- and Grammy-winning musician Ahmir "Questlove" Thompson, a Philadelphia native, with its 2022 Lew Klein Excellence in the Media Award.
"Questlove's accomplishments across forms of media – from music to books to film – are remarkable, and Summer of Soul is an essential piece of cultural history. As Philadelphia's public university, we are thrilled to honor Questlove in his hometown, and he honors us by coming to meet with our students and the Klein College community." – David Boardman, dean
Alumni in the Media Honorees
The Klein College Alumni Hall of Fame honors the more than 100 graduates who have won Lew Klein Alumni in the Media Awards. The awards celebrate distinguished alumni whose achievements bring honor to the college. Since 2012, the college has also honored promising recent graduates with the Rising Star award.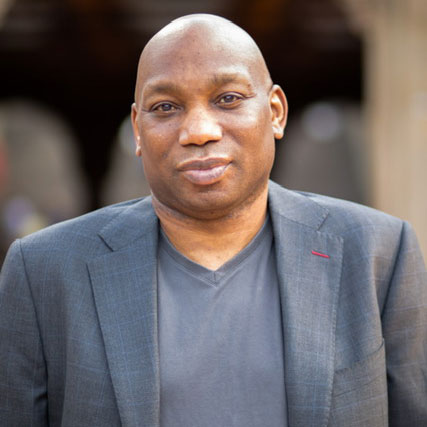 Howard Bryant, KLN '91
Author, sportswriter and commentator, Meadowlark Media and ESPN.com
Chris Carl, KLN '92
Director of news and programming, WDEL Radio in Wilmington
Danielle Cohn, KLN '95
Former vice president of startup engagement, head of LIFT Labs, Comcast NBCUniversal
Nora Gerard, KLN '74
Retired director, CBS "Sunday Morning"
Pete Jones, KLN '92
Executive creative director, brand consultant
Eugene Kane, KLN '81
Columnist, Milwaukee Journal Sentinel, posthumous
Rising Star
Ray Boyd, KLN '13
Director of syndication and social media, The Philadelphia Inquirer